Driving north on Route 23 from Columbus one will see strip malls and big box stores spreading like a cancer toward Delaware. Just a short distance from the intersection of US Route 23 and State Route 315 in Delaware County is a place worlds away from the retail jungle to the south. The Stratford Ecological Center is a 236 acre oasis of woods, wildflowers and sustainability that is dedicated to reconnecting people with nature, educating children and reminding adults of where our food and fiber come from.
I visited there recently for a half-day class on edible wild plants. Included in the class was an educational walk in the woods and a lunch made from the wild plants found in the fields and woods of the center. The hickory nut pie, sweetened with honey harvested from the center's own hives, may have been the culinary highlight of my life.
The center is a labor of love founded in 1990 by Louise and Jack Warner at the urging of their daughter Gale. Gale was a political activist and naturalist who had interned at a similar facility in California called Hidden Villa. Tragically Gale died of cancer shortly after the center was incorporated but her parents persisted and moved forward with the help of friends, family and an active and dedicated advisory board.
Today the center is a registered private non-profit organization supported entirely by donations, camps, classes and the sale of products they produce there. Those products include garden vegetables, honey, maple syrup and seedlings. They also rely on volunteers and the opportunities for learning while getting your hands dirty are almost endless.
Bee keeping, fence building, sheep shearing, maple syrup cooking, farm building maintenance and construction, nature guide, trail maintenance, invasive weed removal, cemetery maintenance and hay baling are all opportunities for learning for members of the volunteer crew. If you don't want to get your hands dirty they also need help with the web site, photography, volunteer coordination, story-telling, front desk, event planning, art work and bird watching.
You may be asking yourself at this point, why would anyone want to do any of that? Much less for free? I think that the answer to that is found in a book by Richard Louv titled "The Last Child In The Woods." Louv coined the phrase "nature deficit disorder" to describe the negative effects of being separated from the natural world. He and others opine that ADHD, anxiety, obesity, depression and other afflictions of our age are related to a lack of connection with the natural world.
I have read recently that some scientists believe that chemicals produced by the plants and decaying vegetation in the woods have a beneficial effect on brain function and our emotional state. Just smelling the air in the woods makes us feel better. There are bacteria in the soil that create chemicals that elevate our mood when they come into contact with our skin. Intuitively we know that we are happier in nature. Science is beginning to explain why.
When I opened my car door and took my first breath of Stratford air I felt a distinct sense of relaxation. I wrote it off as a remembering of visits to my grandfather's farm as a child. A place where I was able to run free, climb through the stacks of hay in the barn, throw rocks in the creek and catch frogs and tadpoles in the summer.
But, one of the volunteers at the center told me a story about a school bus full of children who had never been out of the city. When they arrived they were angry about being there. They thought that it was stupid that they had to go somewhere without their video games and cable TV. But when the time came to leave they were crying to stay. Something had touched their souls in ways that they had not expected.
Visitors to Stratford are encouraged to wander free. Visit the animal barns and fields, greenhouses and gardens. There are four miles of trails through the designated State Nature Preserve winding through woods, past creeks, ponds and prairie. If you visit in early May you can see one of the most stunning stands of wild hyacinth in the country.
Visitors are encouraged to stop into the visitor's center for information about what is happening at the center that day. You may get to see sheep shearing or the birth of a new calf. Visitors are also invited, though not required, to make a $3 donation to keep the center available for future generations.
More information and directions to the center are available on the website www.stratfordecologicalcenter.org.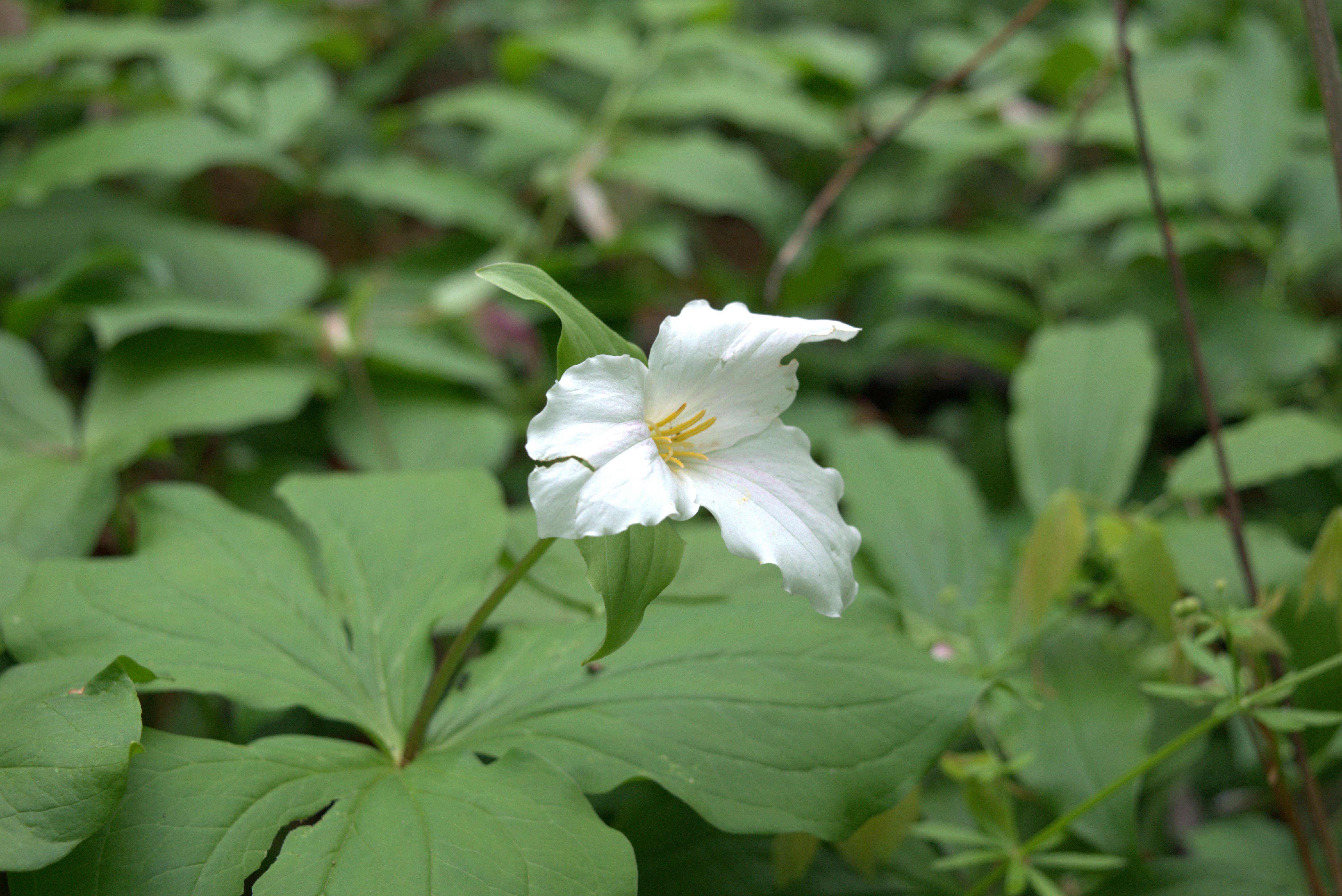 Appears in Issue: