Pirates of the Caribbean: Dead Men Tell No Tales is awash in mysteries, but the biggest is existential in nature. Namely, why does this flick exist? 
In 2003, Disney gave us the first film in the series, The Curse of the Black Pearl, starring Johnny Depp as Capt. Jack Sparrow. The eye-shadowed scamp of a pirate was such a hit that the studio brought him back in a trio of sequels that drowned the original's charm under scattershot plots and frantic action sequences.
Despite critical brickbats galore, Disney continued to earn shiploads of booty from the series, which is why Depp is back with Dead Men Tell No Tales. The title of this fifth installment is based on a quote from the chief villain, Javier Bardem's Capt. Salazar, who reveals that he and his cursed crew leave one man alive from each ship they attack because they want someone to tell the tale.
Of course, that's assuming anyone is capable of explaining the tale. Like its predecessors, Dead Men is a convoluted mess involving undead or missing parents, curses, quests, revenge and a series of magical objects: a compass, an unreadable map, a mythical island and Poseidon's trident.
Co-directors Joachim Ronning and Espen Sandberg get the film off to a promising start with a scene in which a lad named Henry (Lewis McGowan) seeks out and vows to save his father, Will Turner (Orlando Bloom), from his watery grave. It then flashes forward to the adult Henry (Brenton Thwaites), whose encounter with the monstrous Salazar sets him on the trail of the elusive Sparrow.
Complications are added by a slew of new and returning characters, including Capt. Hector Barbossa (Geoffrey Rush) and Carina Smyth (Kaya Scodelario), a young woman about to be hanged for witchcraft.
Nearly lost in all this is Sparrow himself, not only because he has to compete for screen time with so many characters and subplots but because when he does show up, he's hurtled into one action sequence after another. These range from entertaining (an attack by zombie sharks) to just plain silly (a bank robbery in which the entire bank is dragged from its foundation). What they have in common is that they prevent Depp's Sparrow from being his usual charming self. It's hard to project much personality when you're merely a pawn caught up in computer-generated mayhem.
In general, the flick's approach to action is: (1) Go big; and (2) go fast. This is not always a viewer-friendly combination. Some scenes are impressive for their scope and creativity—including the climactic battle set in the midst of a parted sea—but everything happens in such a blurred rush that it's hard to take it all in. And though 3-D is usually a bonus, it may actually make such scenes even more confusing than good old 2-D.
One thing that keeps Dead Men Tell No Tales from being completely unwatchable is that its running time is "only" 135 minutes. That makes it shorter than any other Sparrow adventure and more than half an hour shorter than the longest, 2007's At World's End.
Speaking of the end, this has been reported to be the last Sparrow outing, but director Ronning has suggested a sixth film is in the works. One thing is certain: If viewers continue to ignore the critics and flock to the theaters, Capt. Jack will sail again.
Rating: 2 stars (out of 5)
Pirates of the Caribbean: Dead Men Tell No Tales (PG-13) opened May 26 at theaters nationwide.
Trans doc is perfect complement to TV series
Amazon's Transparent is an entertaining show about a man transforming himself into a woman, but his journey often gets upstaged by the tumultuous lives of those around him. For a more clear-eyed view of the challenges facing a trans individual, see the documentary Finding Kim.
Directed by the Dayton-raised Aaron Bear and beautifully photographed by Gabriel Bienczycki, it's the story of Kimby Ford, who was born a girl but always felt like a boy. At age 48, he finally decides to do something about it.
With guest appearances by sex columnist Dan Savage and various trans celebrities, the film does a good job of explaining the physical and emotional issues those in Ford's position must face on their way to becoming the person they were meant to be.
 Unfortunately, Finding Kim has not been scheduled for a Columbus screening, but it will be available on Amazon and other VOD platforms beginning June 6.
Rating: 4 stars (out of 5)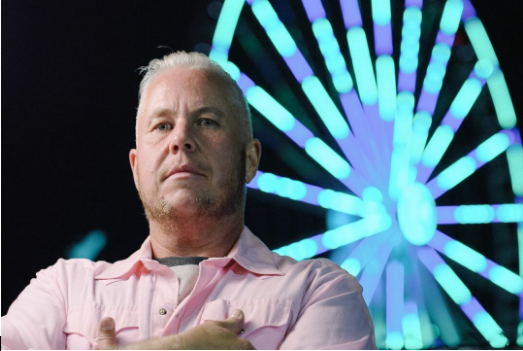 Appears in Issue: