I predict the New Year will probably include a presidential election.
  Sorry, that was a joke.
  You want to hear about music?
  Deerhunter performed at the Skully's Music Diner December 17th. This show was about a year after singer and multi-instrumentalist Bradford Cox was involved in a car accident that hospitalized him and resulted in him taking stock of his life.
  Deer Hunter's latest release, "Fading Frontier" is a reflection of this.
  Well, it's weird because if you look at the photos of Cox in the hospital and compare it to the amount of sounds and movement on stage one would one remark that he recovered from depression induced from immobilization quite well.
  Musically the Atlanta group operated poppy hooks, on occasion upbeat, at intervals melancholy, but eventually optimistic with layered tales of bored inertia turned motivation. Deer Hunter is aurally some place in between indie-rock, jam-band land and Neu!
  They also flanged into white-noise. I was most impressed by the cohesiveness of what could've either been clutter or a going thru the motions of a performance.
  This allowed Cox's songs to maintain their presence and never became either off-putting or boring.
  Deer Hunter's intelligent compositions allowed nuanced cerebral and biological response that sort of illustrates the separation and unison of feeling stuck but also having the delighting overview of appreciating your context.
  I was in a less severe car accident that occupied a bulk of my time, so going to this show created a welcome feeling of oh-yeah there is quality to be felt.
  I sat at many bars, diners and street corners waiting on cabs, ubers and buses.
  This is not a "woe is me," just more of a transitional paragraph illustrating how we can all relate to "Fading Frontiers" message.
  Bradford Cox said it best, "Expect nothing and everything will be a surprise to you. You already got the life you want...Don't piss away whatever you got."
  Things I found out while waiting at Halftime Tavern on Bethel Rd while waiting on transit:
  Black Nationalist turned Juggalo community members, X-Clan are having the 25 year anniversary show in Columbus February 12 at the Park Street Saloon. Supernatural and Dead Prez will also perform.
  The New York Based rap group, X-Clan once took to High Street after the Rodney King verdict.
  The last time they were here they opened up for the Insane Clown Posse.
  Which is funny, because they dissed 3rd Bass for being white, and KRS-One's early 90's humanist stance back in the day.
  But in 25 years one can change their perspective/job placements. (Especially not all hanging out at the Latin Quarter together.)
  You can walk over to the Baghdad Restaurant and get a felafel for 2.99. While waiting you can discuss the Gulf War, Al Jazeera and Sunni Islam with various Iraqi immigrants.
  I guess since we're talking about the bus I'm going to Bernie's one more time because the High Street bar is no longer open and I used to ride the bus to campus to get there.
  Bernie's stuff aye…
  I went in there and met co-owner Roma for the first time in my life this month.
Even though I once wrote a cover story about my hip hop community at Bernie's.
  I really did not know Bernie's owners Tony Painter, or Roma.
  Funny enough, I also met John Tole of hardcore bands One Life Crew and Pittboss 2000 for the first this at Bernie's Screening of Destroy Cleveland, in October.
  Destroy Cleveland is a documentary that shows a history of Cleveland Hardcore and some of the wild behaviors, fights and humor involved in the development of Cleveland Hardcore.
  If you ever got into a fight, caught a tag, made out with a girl, snuck in a beer, moshed or participated in anti-humor in Bernie's then Destroy Cleveland will resonate.
  John and I bonded with similar feelings and he wasn't even offended when I brought up 9 Shocks Terror and Killed in Action when the band existed in the same space.
  I guess my point is that Bernie's worked really well for many of us because no one knew any better.
  El Jesus had their release party there. It seemed perfectly normal for them to have someone on stage knocking out the lighting.
  Would the Connections destroy Ace of Cups or really any venue these days?
   Nope, and it would be wack if they did.
  There are more venues than ever in Columbus. So many outlets exist. People will do cool things and be hilariously anti-social.
  However, a specific breed of practicing of bad judgment will not be developed ever again without this High Street Dive bar.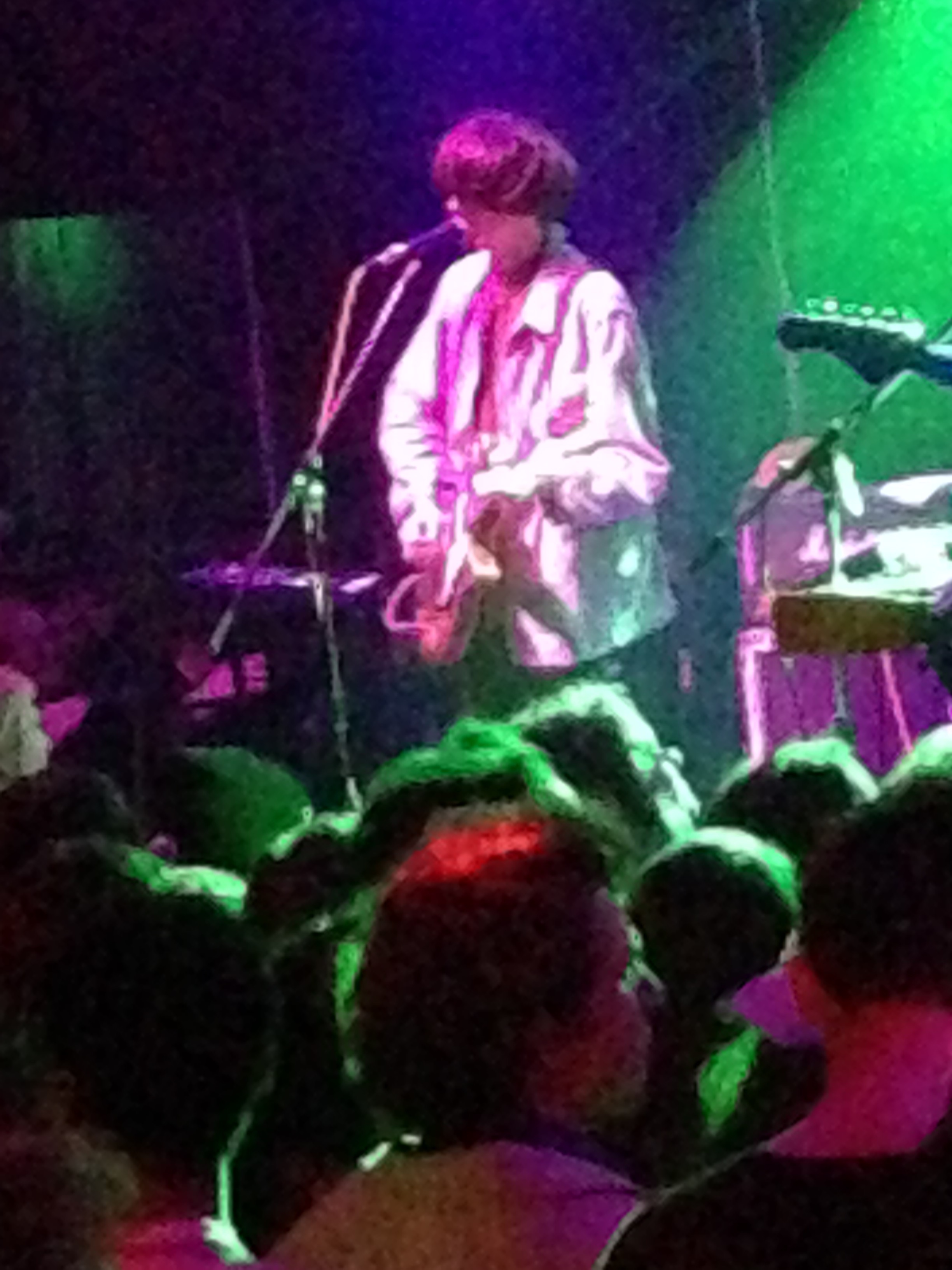 Appears in Issue: