It's almost Christmas. If you haven't figured that out by from the ads for Black Friday and Cyber Monday sales, you can see it in all the holiday-oriented fare on local stages.
  BalletMet's The Nutcracker. A couple of takes on A Christmas Carol. Heck, even the Jewish Community Center-based Gallery Players has a show with "Christmas" in the title, though it boasts an appropriately Jewish theme. (See complete list below.)
  In Columbus, the granddaddy of all holiday shows is Shadowbox Live's Holiday Hoopla. This decades-old tradition occasionally comes off as just that: a tradition. Some years, it has a same-old, same-old quality that is as comfortable as an old slipper—and about as exciting.
  This, thankfully, is not one of those years. For 2015, Shadowbox has added new songs and freshened up old ones. Best of all, its skits are a deft combination of sly humor and bittersweet sentiment.
  The evening's highlight is Christmas Time Travel, in which an inventor named Jerry (Jimmy Mak) tries out his new time machine on Christmas Eve and ends up at a certain stable in Bethlehem. There he meets a friendly Joseph (JT Walker III) and a harried Mary (Stacie Boord), both of whom speak in New York Jewish accents.  
  The skit's most brilliant moment comes when Jerry offers the chain from around his neck as a gift to the couple's newborn son. Realizing too late that a Christian cross hangs from the chain, he hastily improvises an explanation that doesn't give away the dire fate that awaits their son 30-odd years in the future. Unfortunately, his seemingly benign fiction has historical repercussions that could have been predicted only by fans of sci-fi time-travel tales. (I suspect Mak, who doubles as Shadowbox's head writer, is such a fan.)
  Other fun skits include Santa Don't Do Gluten Free, in which the usually jolly old elf (David Whitehouse) wakes up a vegan couple (Walker and Amy Lay) to complain about the sugar- and flour- and taste-free cookie they've left out for him. Even vegans will have to smile when the dietetically correct pair explain that their coconut milk is made only from coconuts that have fallen from the tree of their own free will.
  The evening's first skit is The Gift Wrapper, starring Lay as Helen, a department store employee who isn't afraid to tell customers when their choice of gifts falls short of perfection. I'm pretty sure Helen has made a previous Hoopla appearance, but she earns her return visit.
  The show ends, as usual, with the Santa Babies, but there's nothing usual about the hokey trio's antics this year. Awkward hip-hop moves and deliciously bad jokes give new life to an act that sometimes seems like a stale rerun. Boord, Julie Klein and Stephanie Shull are alternately hilarious and harmonious as the Babies, while Walker complements them as accompanist Danny.
  Among the show's straight musical numbers, there are so many great ones that it's impossible to pick a favorite. So I'll just single out the most unexpected treat: Queen's "Thank God It's Christmas," boasting the angelic voice of the unfamiliar (to me, at least) Lukas Tomasacci.
  Whether you celebrate the holiday or not, Holiday Hoopla 2015 will give you ample reason to echo the song's title.
  Holiday Hoopla continues through Jan. 3 at Shadowbox Live, 503 S. Front St., Columbus. Tickets are $20-$40. Other current Shadowbox productions are Scrooge: The Musical (through Dec. 27) and Holiday Lunchbox (through Dec. 23). For more information, call 614-416-7625 or visit shadowboxlive.org.
Also spreading seasonal cheer:
  Other Central Ohio holiday shows are listed below. For more details, visit the troupes' websites or the "On the Boards" page of columbustheater.org.
  ▪ A Portable Theatre: Every Christmas Story Ever Told (And Then Some!), Dec. 6-20, various locations. 1-866-967-8167 or aportabletheatre.com.
  ▪ Balletmet: The Nutcracker, Dec. 11-27, Ohio Theatre, 39 E. State St. 614-469-0939 (CAPA), 1-800-982-2787 (Ticketmaster), ticketmaster.com or balletmet.org.
  ▪ Columbus Children's Theatre, Mr. Scrooge, Nov. 27-Dec. 20, Park Street Theatre, 512 N. Park St. 614-224-6672 or columbuschildrenstheatre.org.
  ▪ Columbus Civic Theater, Charles Dickens's A Christmas Carol, Dec. 3-20, 3837 Indianola Ave. 614-447-7529 or www.columbuscivic.org.
  ▪ Curtain Players: It's a Wonderful Life: A Live Radio Play, Dec. 4-20, 5691 Harlem Road, Galena. 614-360-1000 or curtainplayers.org.
  ▪ Gallery Players: Coney Island Christmas, Dec. 12-20, Jewish Community Center, 1125 College Ave. 614-231-2731 or www.jccgalleryplayers.org.
  ▪ Mayhem & Mystery: Crazy Christmas Sweater Swindle, Nov. 3-Dec. 29, Spaghetti Warehouse, 397 W. Broad St. 614-464-0143 or www.facebook.com/MayhemMystery.
  ▪ Short North Stage: Krampus, a Yuletide Tale (followed by Songs of the Season sing-along), Dec. 10-20, Garden Theater, 1187 N. High St. 614-725-4042 or shortnorthstage.org.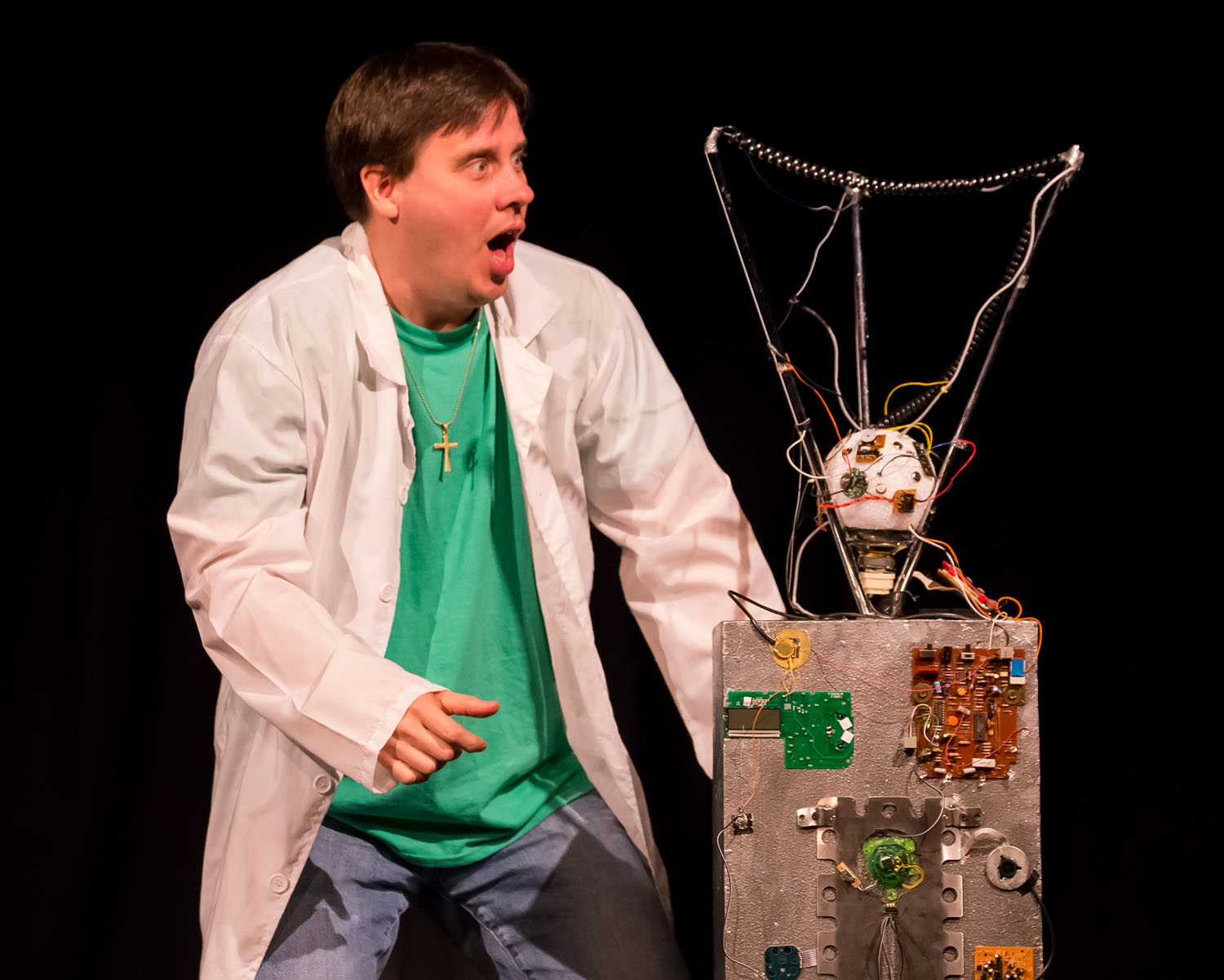 Appears in Issue: