Coffee has become a rare indulgence however I felt many would appreciate knowing about these options in Columbus.
  The Grandview Grind on Grandview Ave in Grandview: Was an absolutely delightful experience and I was elated to discover not only do they offer soy milk they also offer almond milk AND coconut milk options! The most impressive thing is that they don't upcharge for the soy milk option. (YAY!) They do upcharge for the almond and coconut as they cannot get it in bulk yet. They proudly display the VEGAN OPTIONS INSIDE sticker on the door, too. (NOTE- they are seeking vegan treats to offer. HINT- Columbus has a gap in vegan pies and scones. Any takers?)
  One Line Coffee in the Short North on High: I was REALLY excited to find they served (in addition to soy and almond milk) Destination Donuts- which is a local company I had yet to try and all of them (that day- other days they may not be) were vegan! They had a maple raised donut and a chocolate with sprinkles raised donut. They were scrumptious, tasted just like I remember donuts tasting. Warning: Just because it is vegan does not mean it is a health food. They will still make you gain weight if you eat them regularly.
  Café Apropos on 3rd Ave in Harrison West offers a special vegan white cake by Nanak Bakery that is the lightest, fluffiest and subtly sweet white vegan cake I've ever had. Delish!
  I support the small, local coffee shops because they often do special things for the locals that corporate coffeehouses don't and the money stays in the local economy instead of being funneled into the corporate bank account in another state or country.

Pictured: One Line Coffee with almond milk and Destination Donuts maple and chocolate with sprinkles.
Photos by Eriyah Flynn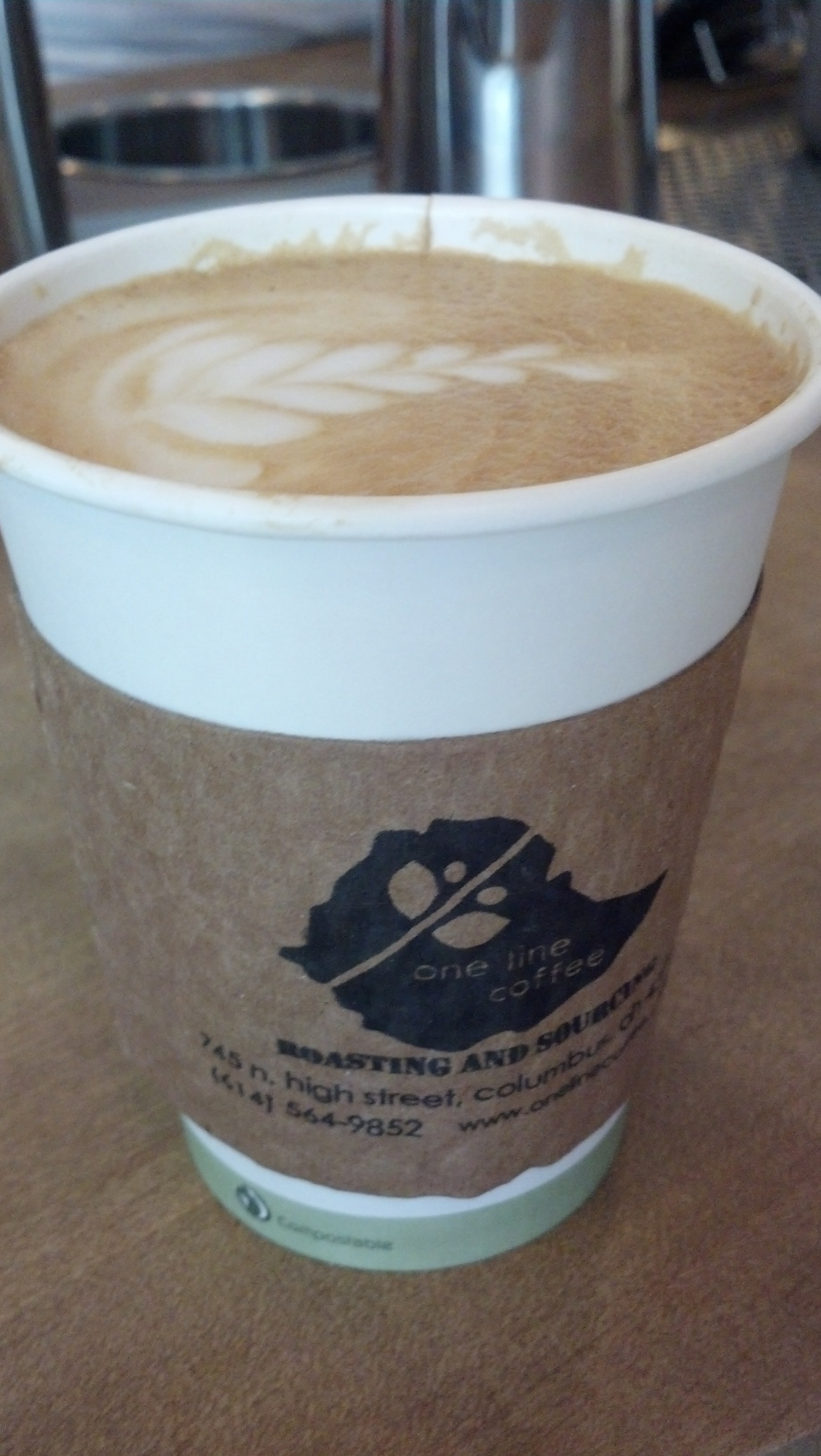 Appears in Issue: