By Eriyah Flynn

Hadley's Bar and Kitchen began their Vegan Mondays menu from in October 2016 marking another great place where vegans and vegan food adventurers can find a variety of stellar options. Thank you, Lauren Blake (www.wholelivinglauren.com)! Hadley's is one of the few places in Columbus where you can get a complete vegan menu from the roasted butternut squash tacos appetizer to vegan ice-cream sundaes for dessert. They have put some serious effort into offering quality selections including whole food ingredients such as an earthy mushroom and asparagus risotto with white truffle, pulled BBQ sweet potato sandwiches, warm salad (including brussels sprouts, almonds, apples and more) and even a tempeh Ruben.  

The vegan community is excited to see that Vegan Mondays are gaining momentum: Hill's Market downtown on Grant Street hosting Willowbee's Soul Veg for lunchtime from 11am-2pm, Whole Foods every week until 7:30 pm, and Oddfellow's now doing a Monday special. More rapid gains should be made by empowering people to live consistently with their values by providing and marketing Vegan Options Daily menus, which would not ultimately discriminate against a plant-based demographic the remaining six days of the week. If the food is fantastic people will eat it, vegan or not, because you don't have to be vegan to eat vegan.           
Website: http://www.hadleysbar.com/menus/
Location: 260 S. 4th St. Columbus, Ohio 43215
Open: Mon 4-12, Tues  & Wed 11-12, Thr/Fri /Sat 11-2am, Sunday 11-12 am
Hadley's Vegan Mondays are from 4-11pm.
Photos by Eriyah Flynn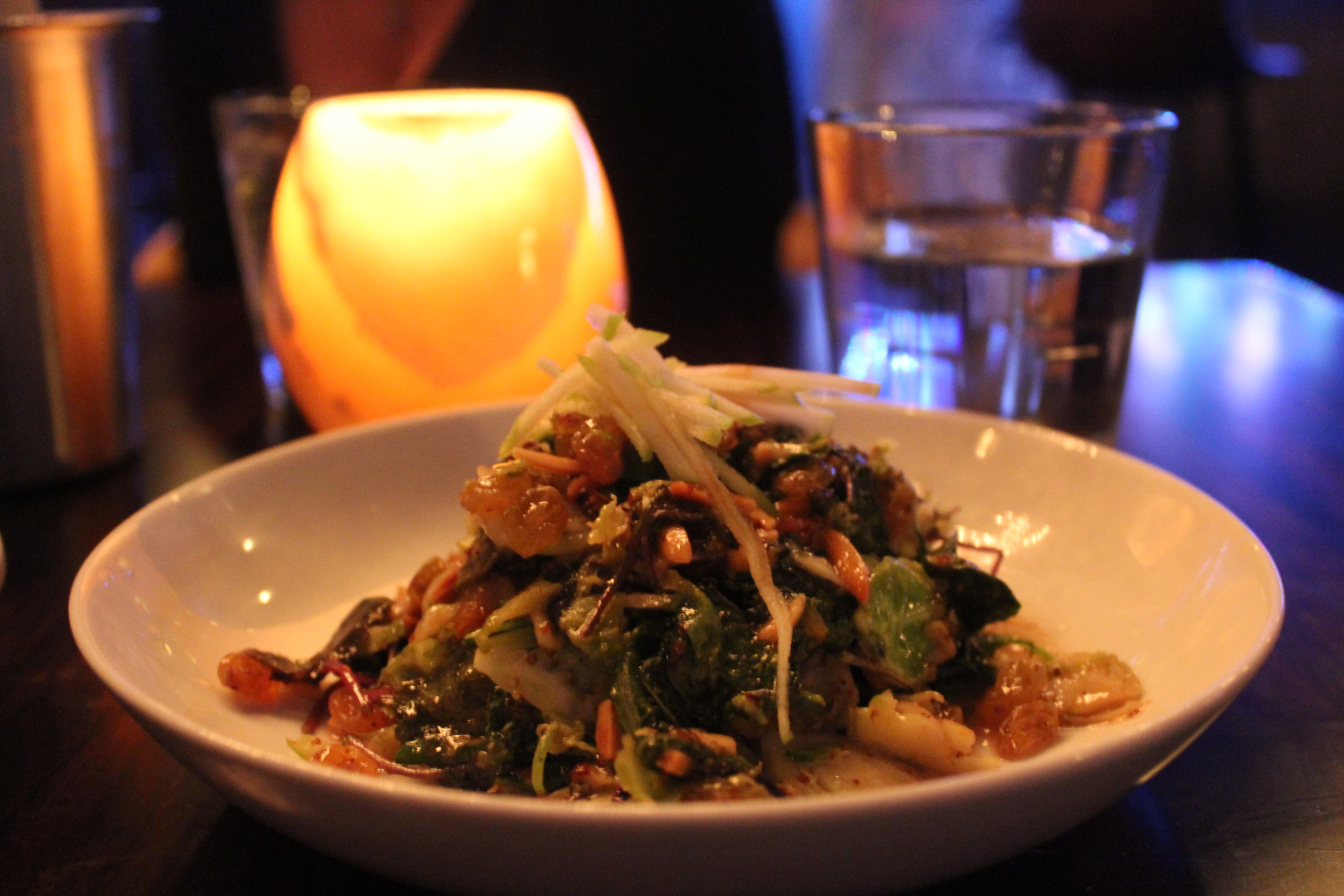 Appears in Issue: